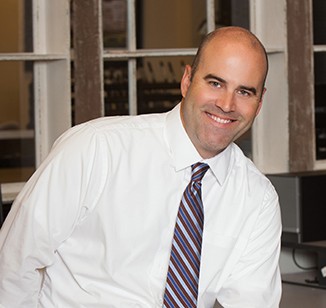 Bill Frush was hired as an architectural designer with TK Design & Associates in 2013. When Bill joined TK Design & Associates, Todd and Katie Hallett knew what a valuable asset they had added to their design team. Bill's talents were well known to the couple, as Todd had hired Bill to work with him in the Design Department of Delcor Homes in 1999, and had served as his mentor and supervisor for the next 4 years.
Bill has spent his whole career in architectural design. At the age of 19, he joined an architectural firm in Canton, Michigan. For the next five years, while working full time, Bill attended Lawrence Technological University. After graduating with a Bachelor of Architecture, Bill joined Todd and the Delcor Homes design team.
He continued to work with Todd as an independent contractor with Delcor even after accepting a position with Couture Associates in Milford. In 2003, Bill accepted the challenge of leading the Design & Architecture Department at Adler Homes for the next five years. In 2009, with the downturn in the economy, and the resulting slowdown in residential home building, Bill founded a property preservation company. He managed his company for the next four years, prior to joining Todd and Katie at TK Design & Associates.
Todd and Bill share a history of attention to quality and a passion for lean building design. Both also understand the practical needs of busy families. Married with four children of his own, Bill knows that each home the team designs is a special place where a family grows, and thrives and creates a host of special lifelong memories.

Our homes are desired by builders and buyers across North America, and we're a respected voice in the home design industry.