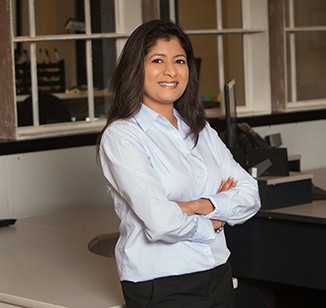 Pranoti Pradhudesai graduated with a Bachelors of Architecture degree from the five-year program at Bharati Vidyapeeth University in Pune, India, in 2011. While attending the university, Pranoti received recognition for her exceptional design work by being honored with several awards from the National Association of Students of Architecture, India.
Pranoti's first position after graduation was as an assistant architect with Formations Architects in Pune, India, where she served as the principle design architect for designing a school for Maharashtra Education Society Baramati. While with Formations, Pranoti also served as chief design architect for industrial plants for major firms in India, as well as working on designing office buildings and multiple residential home projects.
With experience creating conceptual designs and detailed drawings for commercial, institutional, and industrial buildings, as well as residential homes, Pranoti relocated to the United States in 2014. After completing coursework in U.S. building codes and standards, Pranoti joined TK Design & Associates, bringing solid and varied design experience and a unique international perspective to the design team.

Our homes are desired by builders and buyers across North America, and we're a respected voice in the home design industry.