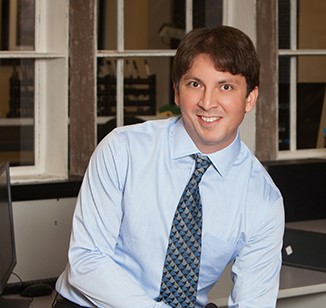 It takes special talent to fully grasp a vision and then be able to transform it into a solid working plan on paper. Darren Mazurek possesses that gift. Darren has worked as a draftsperson and designer with Todd Hallett and the T.K. & Associates team since 2013, putting his impressive skills and expertise to good use to assist in transforming clients' ideas and desires into reality.
A graduate of Lawrence Technical University (LTU), with a Bachelor of Architecture degree, Darren previously worked as a computer-assisted design detailer with Contractors Steel Company in Livonia, Michigan, and as a project designer for Performance Engineering Group in Livonia. While attending LTU, Darren worked for builders Doug's Ultimate Construction and Gene Brown & Sons in Plymouth and he eventually opened his own design company, completing about 20-30 projects in the city.
Darren also did a stint on the West Coast as a project director for Robert L. Earl Architects & Associates, a Los Angeles-based firm which has won acclaim and awards for its multi-million dollar custom estates in the Beverly Hills and Palm Springs areas. In this position he not only polished up his construction document preparation skills, but also honed his project coordination and client relations expertise.
Darren has mastered a host of computer-assisted design (CAD) software. That mastery, combined with his meticulous attention to detail, ensures that all the projects that he works on are done correctly the first time. It is this unique combination of knowledge, talent and focus which makes Darren an asset to the T.K. team and to our clients.

Our homes are desired by builders and buyers across North America, and we're a respected voice in the home design industry.