4 Ways to Do Outdoor Living on Small Lots
Article as seen in Professional Builder Magazine
DESIGNER: Todd Hallett, TK Design & Associates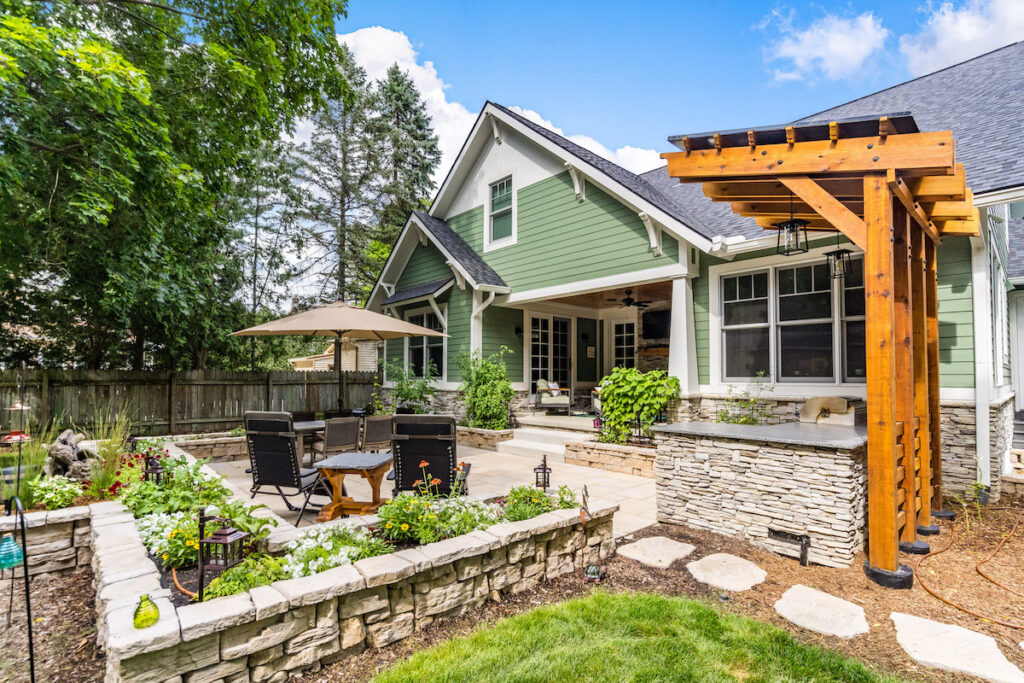 The outdoor living trend has steadily been gaining momentum for a number of years as designers and builders respond to client requests to merge indoor and outdoor spaces. And while trends often last for just a short period of time, many of us discovered during the pandemic just how valuable outdoor living areas could be during our recent encounter with long-term isolation.
Designing creative, functional spaces outdoors is usually not too difficult if the available area is large enough. Small lots, on the other hand, can present challenges. Our design team responded with an assortment of intriguing solutions for homes of various sizes, all on small lots. These efficient solutions provide great amenities for both relaxation and exercise.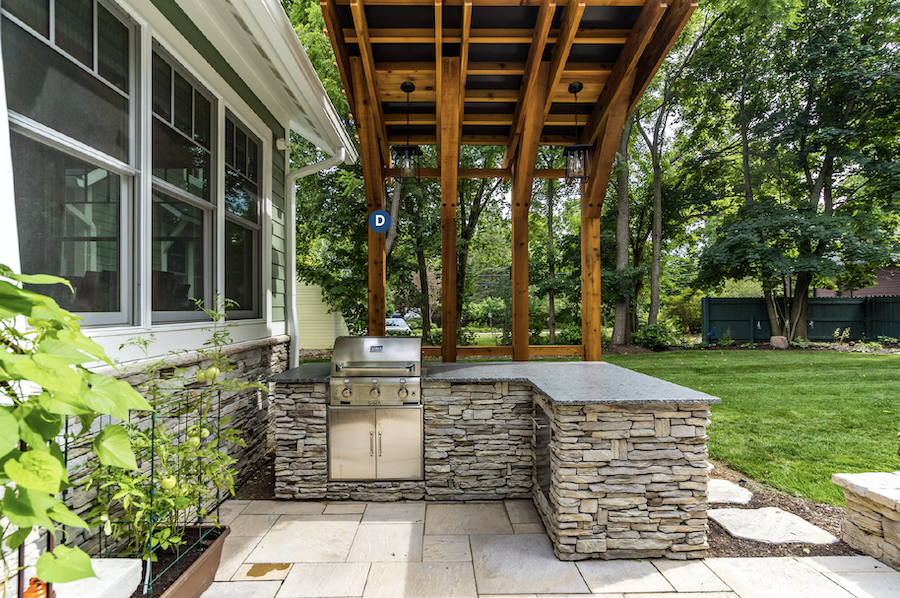 Dimensions: Width: 34 feet; Depth: 54 feet, 8 inches; Living area: 2,555 sf
Outdoor living spaces are a great way to blend inside with the outdoors. The key is to create a comfortable place to relax and enjoy nature. With a covered area for shade and protection from the rain, and a fireplace for warmth, this outdoor living space can be used almost year-round. When working with small lots, it's important to maximize the space with a functional, efficient design. Fencing and greenery offer privacy, as well as incorporating a portion of the outdoor living space into the home design.
A. Plenty of glass doors both allow natural light to fill the interior and provide ease of access to the outdoor space
B. The cozy fireplace is the focal point, creating a relaxing ambiance while providing warmth
C. Extending the outdoor living area beyond the house provides additional space for dining and gathering
D. The covered grill area not only offers shade and protection from weather but also adds visual interest