Meredith Brown, Client Relations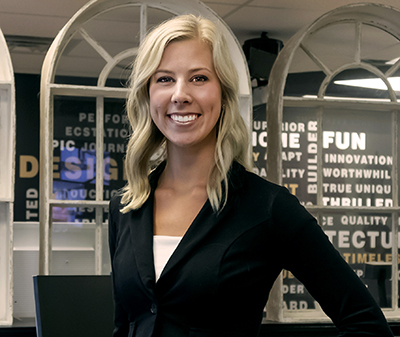 Meredith Brown's passion for business and talent for leadership evolved while she was still attending Fenton High School. As a student, she served as photographer and photo editor, overseeing the high school yearbook and newspaper publication process and managing the photo team members.
After completing a bachelor's degree in Business Administration from Baker College in 2017, Meredith did a summer internship at Nexteer Automotive, assisting the organization in their quality and process improvement initiatives. Subsequent to her internship, Meredith served as a human resources assistant at McLaren Lapeer Region, providing customer service to employees of the hospital. She also served as a marketing assistant with Mersino Dewatering / Global Pump. Part of her responsibilities at Mersino was to ensure high quality and consistency in the company's communications via social media platforms, tradeshows, events and publications.
Meredith's expertise in communication, customer relations management, and marketing will enhance the T.K. Design team's ability to foster mutually beneficial relationships with current customers, as well as with those seeking to engage the services of the firm's highly talented design team.