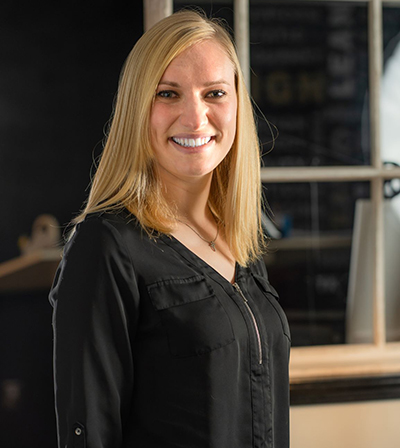 Taylor Heldt earned her Bachelor of Science in Architecture and Sustainability at Ferris State University in 2014. This innovative program at Ferris focused on responsible approaches to resource management and the environment in the design and construction of energy efficient buildings. Post graduation Taylor served as a volunteer instructor with the Civil & Environmental Engineering Department at the University of Michigan. She went on to achieve her Masters in Architecture from Kendall College of Art and Design in Grand Rapids in 2018.
Prior to joining the T.K. & Associates team, Taylor was an architectural designer at Mode Development, Inc., in Sterling Heights, for two years. She also served for two years as a civil / structural engineering technician with the Ann Arbor firm of Black & Veatch Construction, Inc. The firm provides the entire spectrum of construction services for the power, water, telecommunications and government markets and is known for its innovations in sustainable infrastructure.
Taylor brings knowledge and experience in architectural design and sustainability to the T.K. & Associates team. She is also proficient in a number of computer aided design (CAD) programs including Revit Architecture, AutoCAD, Autodesk 123D Make, Microsoft Project and several others. Taylor is currently preparing for the Architect Registration Examination which will lead to her licensure as a professional architect.

Our homes are desired by builders and buyers across North America, and we're a respected voice in the home design industry.